PARC PHOENIX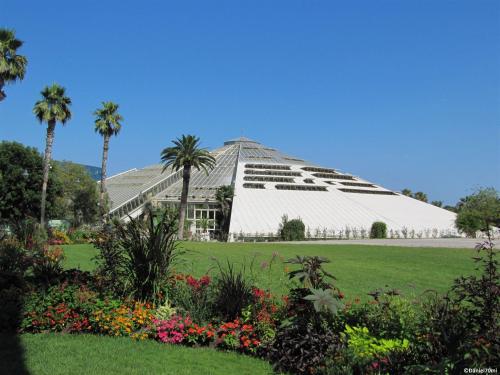 The Phoenix Park displays 2500 species of plants, some of which are considered rare. Its greenhouse called the "green diamond" is one of the largest in Europe.
Nowadays, the Phoenix Park is also a place of artistic, scientific and educational exhibitions.
Price: € 3 / person - Free for children under 12
Opening times: from 9:30 to 18:00 from October 25 to March 30 / 9:30 to 7:30 p.m. from March 31 to October 24
RESORT MARINELAND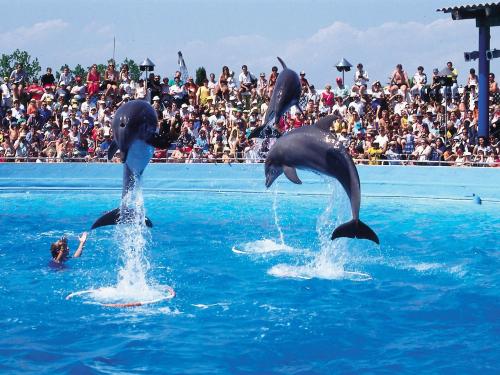 MARINELAND - Antibes
This unique park in France presents the wonders of the marine world: come and live entertainment that combines the power and grace of orcas, speed and acrobatics of dolphins and all the jokes of sea-lions. Discover new shows featuring birds of prey and parrots Ara.
Opening times: 10.00am - 6.00pm (11.00pm in high season)/ Closed from January 5th to February 6th, 2015
Rates: €39 / adult and €31 / child from 3 to 12 years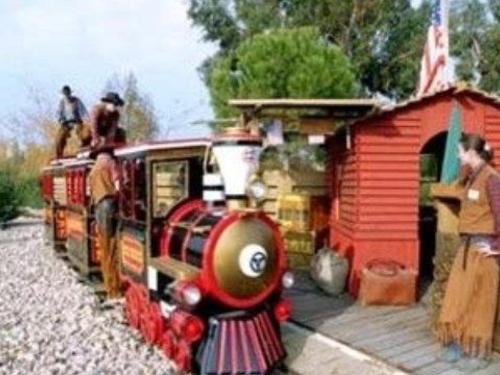 KID'S ISLAND - Antibes
Located close to Marineland, Kid's Island is an amusement park for children: small trains, ponies, labyrinth, puppets, boat rides, face painting ...
The favorite outdoor activities for children, united in an extra-ordinary ranch.
Opening times: 10.00am or 1.00pm to 7.00pm or 6.00 pm (according to the period)
Rates: €13.50 / adult - €10.50 / child from 3 to 12 years - free for children under 3 years
Combined ticket for Marineland + Kid's Island: €44.90 / adult - €36 for children from 3 to 12 years old.
THE CASTLE HILL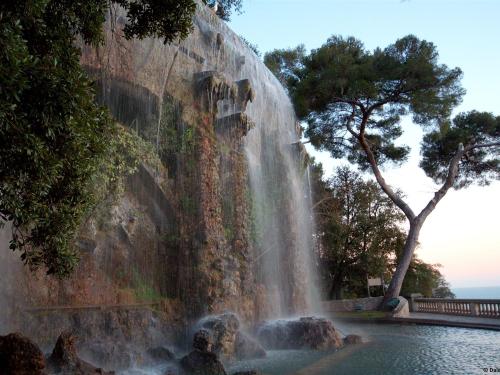 Castle Hill was the site chosen by the Phocaean Greeks to establish their desk and so found the city of Nice, just a few millennia ago.
In this botanical garden lined with a park, you will discover a unique view over Nice and its surroundings, a surprising artificial waterfall, remains of the old cathedral dating from the eleventh century, mosaic pavements ...
Access: Free lift
WINTER SPORTS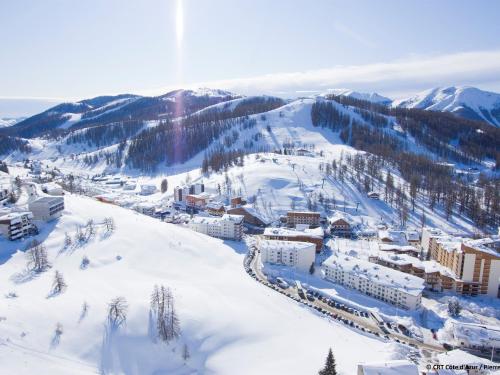 Only 1 hour separates the beaches of Nice Skiing Isola 2000, Auron and Valberg ...
Alpine skiers, Nordic skiing, snowshoeing, nearly 660 km of pistes await you on all the ski areas.
Practical: In Isola 2000, possibility to come without any material and to rent everything on site: suit, hat, gloves, ski ...
NAUTICAL ACTIVITIES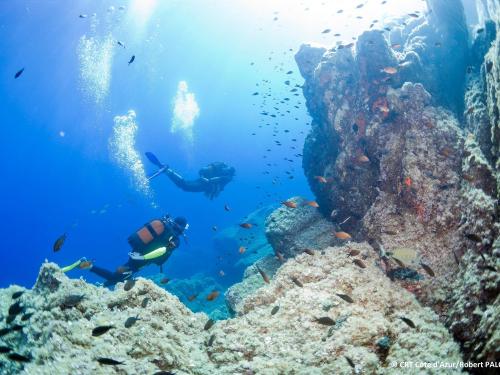 Boat rentals, windsurfing, kayaking, sea trips for sailboats with skipper, towed sports, jet skiing, kite surfing, stand up paddle, ... Nice invites you to discover numerous water activities.
Diving clubs in Nice and in its surroundings are lucky enough to propose a few minutes away by boat, dives for all levels. Be tempted by a first immersion, and slip into the clear waters for an unforgettable baptism in the world of silence. Certified? The underwater riches of the Mediterranean will not cease to surprise you. The fauna is rich and diverse, you can see lobsters, moray eels, conger, scorpion fish, groupers ... and for the most lucky ones, the famous sunfish. The often plunging relief, is a reflection of our rather steep coast and takes you to encounter the breathtaking fallings...