Vanessa PROTAT, Revenue & Group Reservation Manager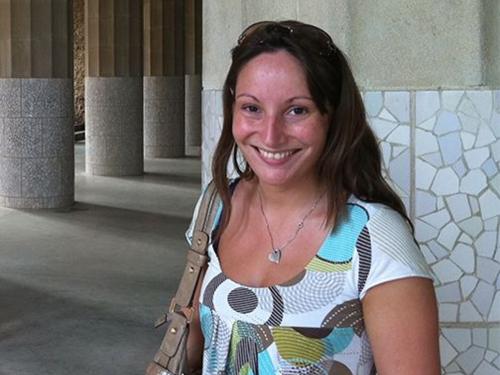 Since childhood, Vanessa has been regularly staying in hotels thanks to the job of her father, entrepreneur.
At 5 years old, she already announces to her parents that she will work in the hotel industry!
In 2006, she joined the Vatel institute in Paris to obtain an international hotel management license..
As soon as she can, she multiplies the replacement contracts and internships, in reception as well as in catering, in various establishments in Paris and Nice, to forge her experience.
Graduated in 2009, she obtains her first contract in the BSP Travel online agency as a booking agent.
But she quickly feels the need to evolve and she does not hesitate for a second when the position of reservations manager at the Melia Alexander Boutique hotel comes to her..
In love with Nice, the city in which she did her first internship, Vanessa looks forward to the opportunity that will allow her to settle in Côte d'Azur... In 2011, she left her hometown to join the Elysée Palace in Nice as revenue & booking manger then NH hotel as sales representative.
Her investment and tenacity, allow her to evolve quickly into a position of leisure manager.
Particularly attracted by the revenue and the pricing strategy, she decides to conquer a new challenge in 2016. Nehô group, in full development, is just opening a revenue manager position ... the magic is working.
With many years of experience in the management of groups, it is natural that she takes over the responsibility of the group department, composed of 2 people, in charge of group bookings of the 17 hotels and residences Nehô.
Her passions ? her two children and zumba ... even if her body aches do not really go unnoticed the next day in the office. She particularly likes cooking with a preference for sugar-based themed cakes and cookies (her secret recipe is the object of all desires).
Perfection in every glass of wine...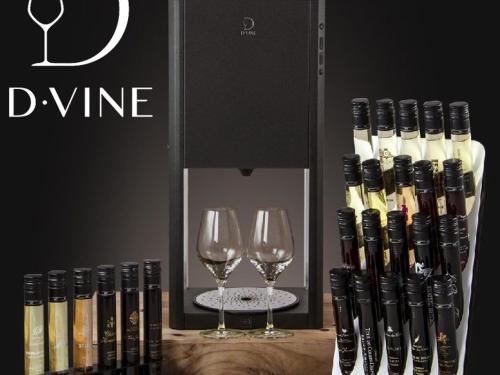 In partnership with D-Vine, La MALMAISON NICE **** offers perfecction in every glass of wine.
The D-Vine machine , developed by 10-Vins, allows to serve a selection of wines in optimal conditions of tasting. Live a new experience with this connected sommelier, tested and approved by enthusiasts, connoisseurs and professionals.
The wines are rigorously selects to offer high quality.
From the machine to the bottle, the system works thanks to RFID technology. This small chip present on the bottles can transmit the serving conditions, namely the temperature and the aeration, to the machine. Perfect temperature, perfect decantation, your glass of wine is ready in one minute.
Red, white and rosé, discover the French wine regions. Choose your wine (10cl) and enjoy it at the bar of La Malmaison Nice ****.
Charline GOARNISSON, Leisure Sales Manager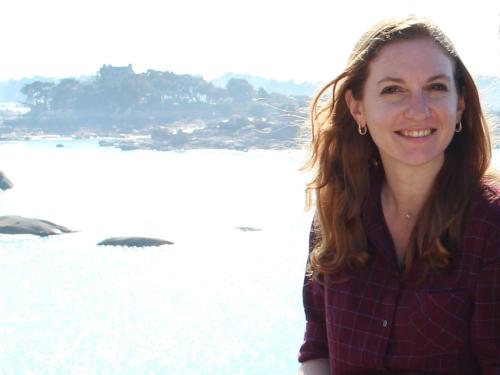 Breton for several generations, Charline is 3 years old when she joins the Cote d'Azur to never leave it.
In 2008, she joined the SKEMA business school with a specialization in international business and thanks to this, she spent 4 months in Miami to perfect her English.
Her first internship, in a receptive agency in the region, is a real revelation. She discovers the world of tourism and likes contact with hoteliers, which will influence all the direction of her career.
Her BAC + 3 in pocket, she joined in 2011, an Odalys residence and made her first steps in the hotel business as a receptionist. Her curiosity and her investment quickly enable her to become sales assistant in the same group.
After 5 years in Odalys, she aspires to discover new horizons and wants a new motivator: in 2015, she joined NEHÔ group as sales and marketing assistant.
It is the human size of the group, its background, the perspectives of evolution that immediately challenged her.
In 2017, the departure of a colleague in maternity leave, gives a new impulse to her career, and allows her to become leisure sales manager.
The hotel industry finally offered her what she was looking for: exchange, contact, human relations, travel ...
With her temper, this personality with flamboyant hairs, takes great care with her customers, and makes every effort to find new ones.
She is the ambassador of the NEHÔ group, on the international scene of the leisure market, do not hesitate to contact her to set up a partnership.
What she likes ? Shopping, frozen meals and games!
Sébastien ROBERT, Yield Management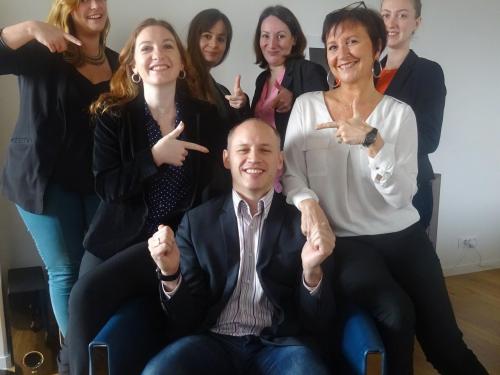 Born in Nîmes and a native from Savoy, Sébastien has been involved in the hotel industry since his childhood thanks to his parents, directors of establishments.
After graduating from the Vatel Institute in Nîmes, Sébastien quickly took over the management of hotels, in the region of Paris and then in Lyon before settling in Nice in 2005.
He then joined a local hotel group as general manager.
In 2014, a beautiful meeting with the leaders of NEHÔ will change his career. Passionate about figures, new technologies and innovation, in full transformation in the world of the hotel industry, he joined the group as Yield and Community Manager.
They are only 2, with Katia LABAT who takes the direction of the sales department, to join this beautiful adventure. An obvious complementarity in this duo, quickly joined by a team animated by the same passionate and dynamic spirit.
Even if for once, the parity is not respected in this sense, "the angels" do not abuse and take care of their "Charlie" !!!
His passions ? Cycling, cooking (that's what he tells us ... because he only eats Sodebo salads!), find the latest online app, and play with his 8-year-old boy!
Sanna GEHRKE, General Manager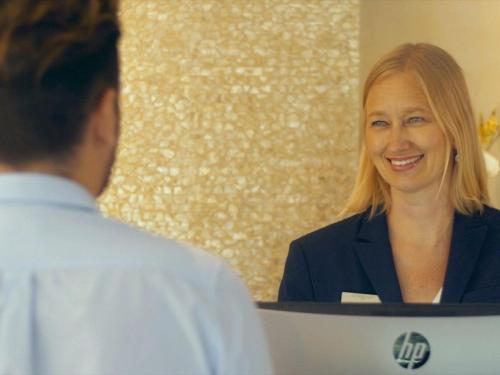 Sanna Gehrke puts her suitcases in France in 1996, graduate but unemployed. Accepting various positions of waitress governess, she had to get used to a rigorous less pronounced than Finlance, "where a word is formed in the wake".
The first upheaval of her career took place with the passage under the Accor brand hotel in Nice where she was reponsable of bookings. This change involves the implementation of all the Accor system, with the debut of the booking online. Her origins facilitate the signing of contracts with the Finnish tour operators.
After more than 5 years in the Mercure Grimaldi, Sanna wants new experiences. So when we propose her a mysterious mission in an establishment in Cannes between Christmas and New Year, she accepted.The Radisson Montfleury must pass under Novotel brand on 1st January 2004 but employees are not informed.
Her origins were an essential quality in the context of this transformation. Indeed, the hotel was mostly frequented by Scandinavian customers and it took the switch once the change made.
The taste of the change led to the opening of an independent 4 * hotel in Cannes. In October 2013, she became Assitant Manager of Montaigne & Spa and anticipates sales, recruitment and hotel purchases during its closure for renovation.
After more than 10 years in Cannes, she come back in Nice. A meeting allows her to meet her latest challenge: integrating NEHO group and become general manager of La Malmaison Nice ****...
Best #hashtags for Nice city to share