MODERN AND CONTEMPORARY ART MUSEUM OF NICE (MAMAC)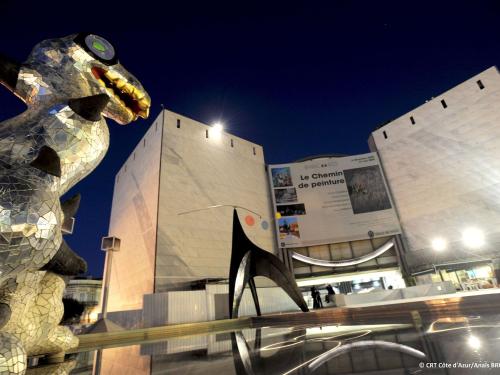 The MAMAC collections, with nearly 1.200 works, illustrate the key role of Nice in the development of groundbreaking movements from the 1960s and 1970s to the present.
The museum hosts many temporary exhibitions.
Opening times: Everyday / closed on Monday.
Rates: €10/person - Free for children under 18 years old and for students
MATISSE MUSEUM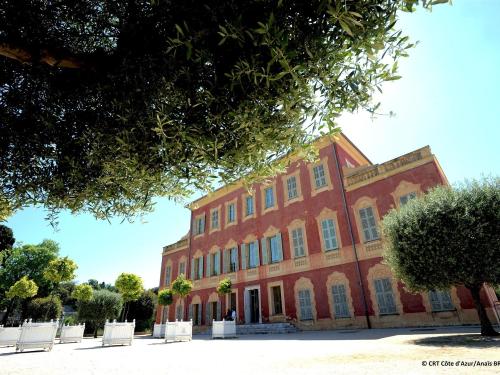 In a fully renovated Genoese villa set in the olive grove in the Cimiez Gardens, this single-artist museum follows the artistic development of the painter who lived in Nice from 1917 to his death in 1954.
The collection is of interest for the overview that it offers, from the first paintings in 1890 to the gouache drawings that Matisse produced at the end of his life, and for its presentation of all the techniques the artist used to express his art.
Opening times : 10:00am - 18:00pm / closed on Tuesdays.
Exceptional closures: 01/01, Easter, 01/05, 25/12
Prices: €10 / person - Free for children under 18 years old and for students.
CHAGALL MUSEUM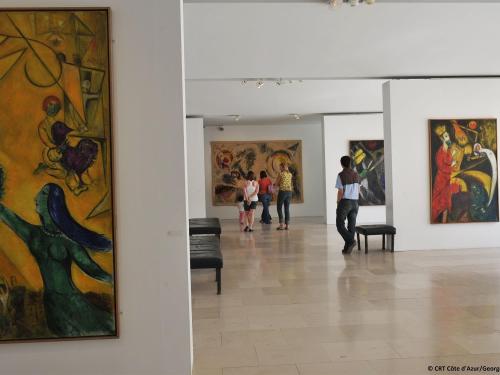 The National Museum Marc Chagall, monographic and thematic museum was born of the will of the artist to bring together in one place the most important work on the Bible: the 17 paintings that make up the Biblical Message.
Opening times: Everyday except on Tuesday, 1st January, 1st May, and 25th December. From November to April: 10am - 5.00pm / From May to October: 10am - 6.00pm
Prices: € 8 / person
NATIONAL THEATER OF NICE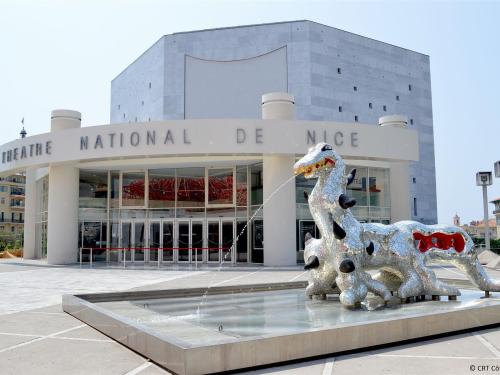 The National Theater of Nice offers many shows as part of its cultural program. It is ideally located on the Promenade of the Arts and is composed of a big room of 900 seats and a 300-seat amphitheater.
THE ASIAN ARTS MUSEUM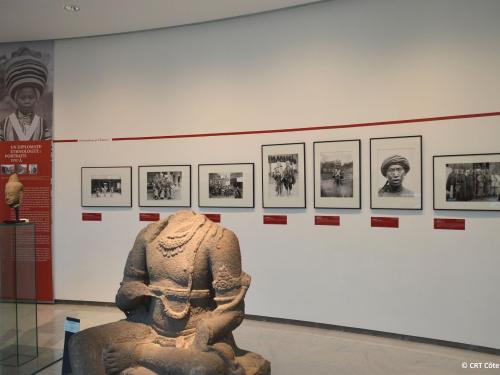 Standing in a building of white marble and glass designed by the Japanese architect Kenzo Tange, the Asian Arts Museum evokes the spirit of the main civilizations of Asia, India, Southeast Asia, China and Japan through both classical and contemporary works.
Opening times: May to mid-October from 10.00am to 6.00pm / from mid-October to late April from 10.00am to 5.00pm. Closed Tuesdays and some holidays.
Free admission